With the help of everyone that's bought, shared and worn the Fuck The System Tee, we were able to make the first donation to The Friendly Fridge BX in the Bronx. Our donation will be used to help source fresh produce direct from local farms to keep the Bronx fridge stocked with healthy foods.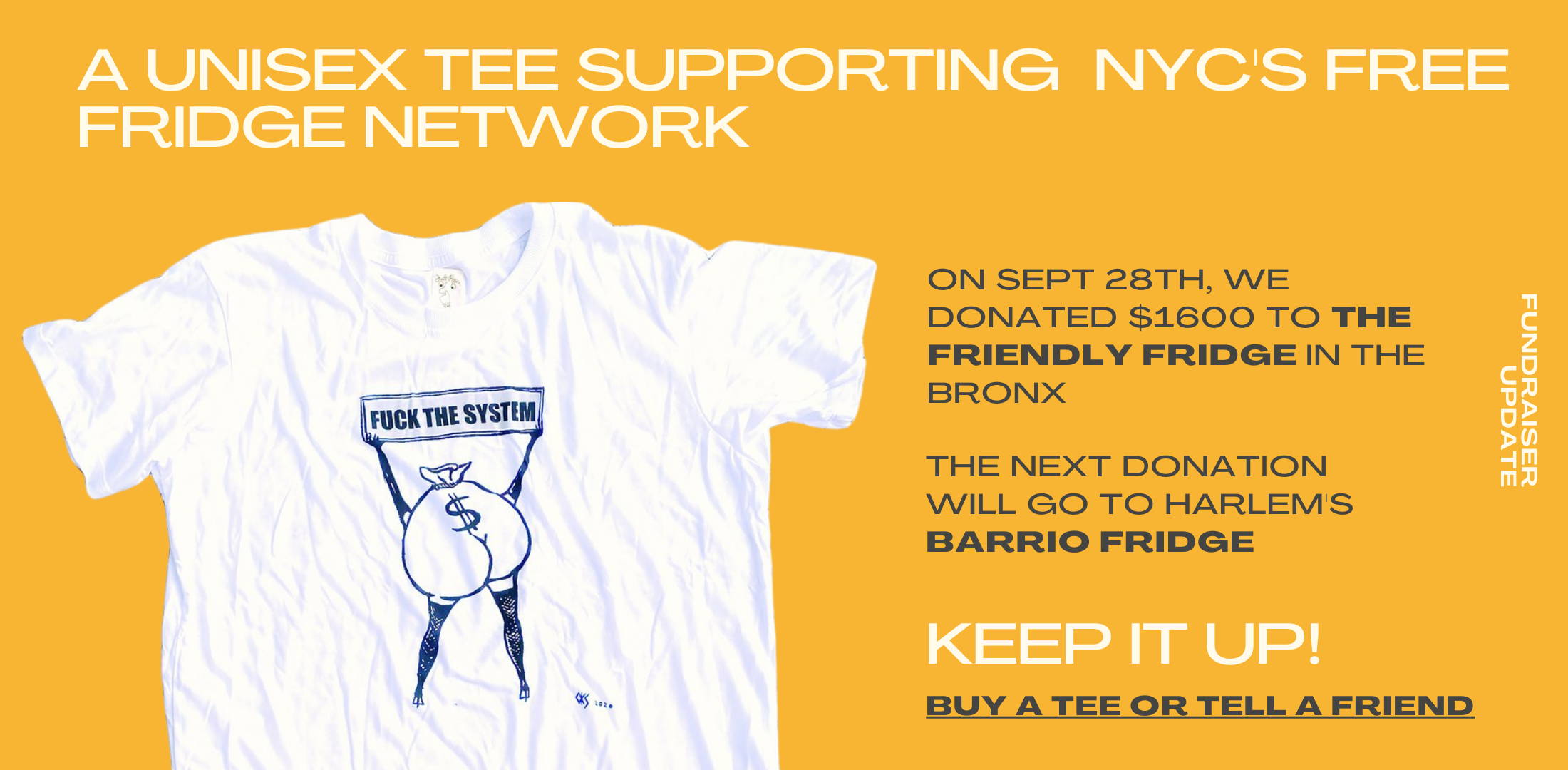 A Unisex T-shirt made with organic cotton, sustainably milled and sewn in California.

Printed with artwork donated by the brilliant OKS: Oksana Todorova,
The Cut and The NY Times have some good pieces on how the fridge networks came to be, why they're more important than ever in the wake of COVID-19, and how you can get involved to help out.
The Secondhand Refrigerators Feeding New Yorkers : Community fridges across the city are fighting food insecurity, reducing waste, and uniting neighbors.
READ

NY TIMES: See That Fridge on the Sidewalk? It's Full of Free Food : For many New Yorkers, healthy meals are hard to come by these days. Now activists are stocking refrigerators for those in need.
READ