Straight Leg with Stretch • Cyanide Green
Life Altering Jeans Are Just A Few Clicks Away
A selection of styles to solve all your denim shopping problems.
Choose the body type you most identify with below to see a selection of
fits recommended just for you.
How To Get The Perfect Fit
Your new Judi Rosen New York Jeans should be quite snug when you first put them on. I use denim with a high cotton content so your jeans will relax ever so slightly after wearing them for a few minutes. The great thing is, that they don't keep stretching.
In the shop, I've discovered a great way to weasel them on for the iconic Super Snug Fit.
1. Put the jeans on and hike them up on your butt as high as they can possibly go.
2. Then pull them up higher. We're looking for a severe wedge situation.
3. Then button them.
4. Then hike them up yet again.
5. THEN ZIP.
They will relax down onto your body for a perfect fit.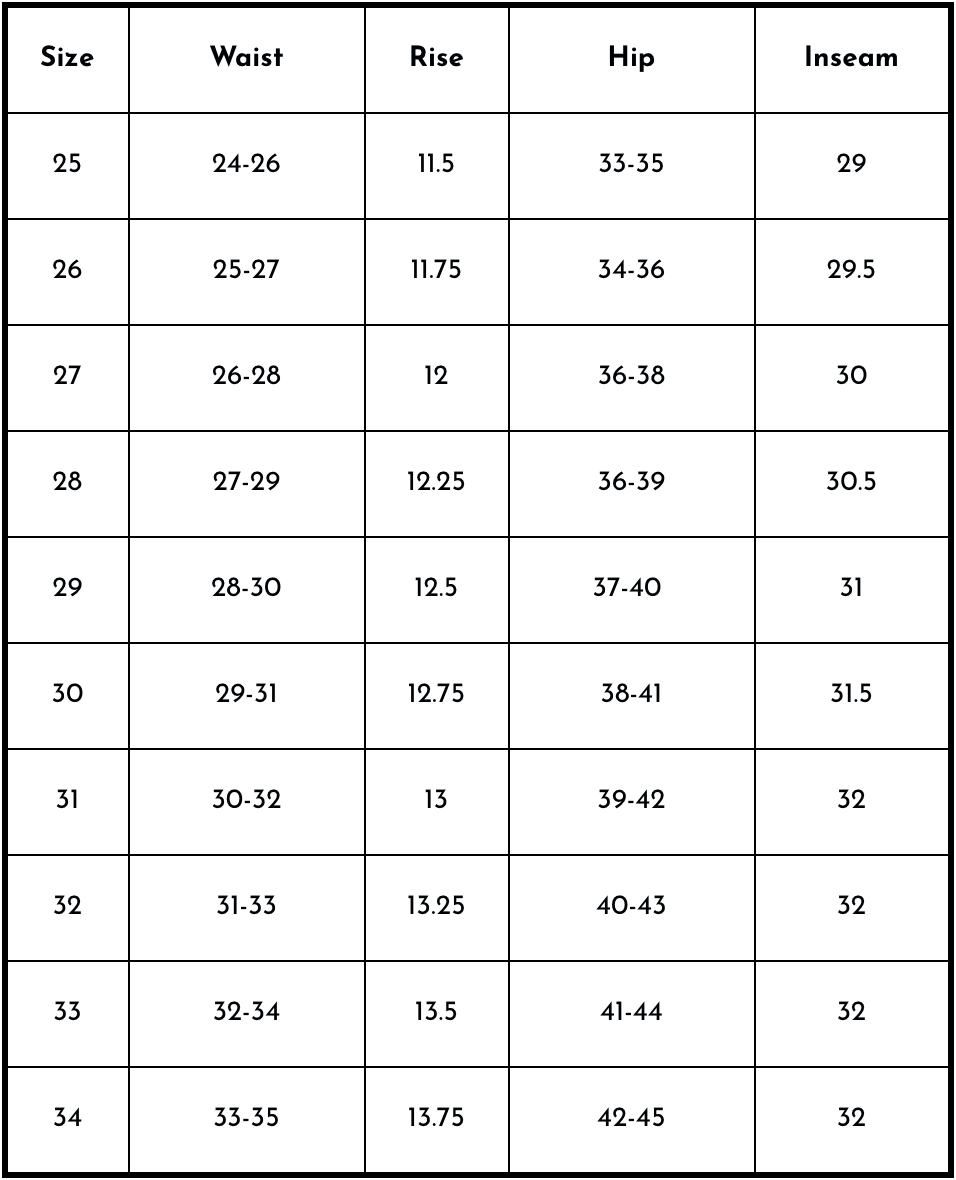 *LIMITED EDITION COLOR*


This style is  great for universal fit -

 

whether you've got less curves or a lot.


Big butts and a small waist OR not so big butt and a straight waist. The iconic 5 pocket construction hugs in the right spots while accentuating the posterior. ;) 
These jeans often put up a fight when you're putting them on the first few times —especially when zipping up and to get past the hip/upper thigh, but persist!  Our rule of thumb is
'if they button, they fit!'
. Once you're into them and after a couple wears they will relax where you need them to.
This style must  be hemmed. They should sit just to the top of the foot.
 Take care of your jeans! They are not only a gift to you but anyone who's lucky enough to know you!!
High waist / tight fit
Straight Leg jean
Copper hardware
YKK zipper 
Designed in Brooklyn, NY
Manufactured in Los Angeles
Please reference SIZE CHART
Bridgette wears a 30
Rayna wears a 29